Duval, believes in himself again.
AVONDALE, La. – At home in Denver, David Duval practices with only nine clubs because he enjoys the challenge.
Yes, that sounds a bit strange. He hasn't had a top-10 finish on the PGA Tour since February 2011, a span of 50 events, and now he's trying to make the game harder?
But Duval has to be ready. He has to be prepared. On the rare occasion that he gets a chance to play, he has to know that he has given himself the best opportunity to succeed.
This was always going to be a make-or-break year for Duval, now 42. In December he tapped out a series of tweets in which he vowed that this was his final year of asking for freebies. He gave himself an ultimatum: He would either earn his way back onto the PGA Tour, or he would take his clubs and go home. Find something else to do. Carry on with his life.
"It's up to me to play good golf when I get to play," he said.
Duval was hoping for a schedule of 15 to 20 events, all via sponsor exemptions. But this week's Zurich Classic is only No. 7, a sign that even his most loyal supporters are fading. Only once this season has he played in consecutive weeks, back in November. Otherwise, he simply practices at home, waits for the phone to ring, and tries to take advantage when the time comes.
"It's an extra burden on me right now because I know I'm playing good golf, and the only thing I can do is try to hit the golf ball like I know I am hitting it," he said. "The other things will take care of themselves. I don't have next week. I have tomorrow now, and that's all I have."
Ready to give his slumping career one more shot, Duval began working last year with swing coach Chris O'Connell. They retooled Duval's in-to-out swing and made it more in-to-in, swinging left, like so many of the game's best ball-strikers.
"I feel natural again," Duval said.
Seven months ago, he also decided that he needed to get fitter, so he shed 30 pounds. He carries his own bag when he practices. Fatigue will not be an excuse.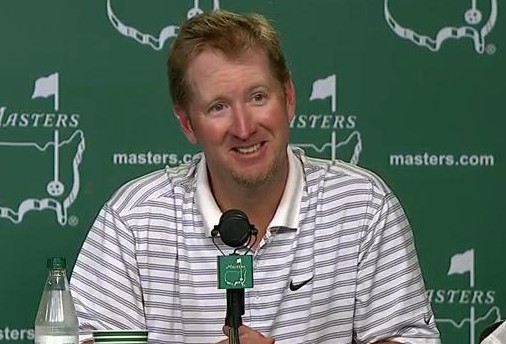 Most interesting, he had Nike build a custom set of clubs: driver, putter, 4-wood (a club he doesn't even carry in competition), 21.5-degree, 28.5, 35.5, 42, 49 and 56. Nine clubs.
"I have the challenge of having to hit golf shots," he says.
He uses that set to play Cherry Hills, his home club and the site of this year's BMW Championship, a FedEx Cup event that Duval, in all likelihood, will not even qualify for. Last week, from the tournament tees, he shot 3 under on the front side. He's gone as low as 4 under, as high as 1 over.
"He's playing with odd-numbered clubs," his stepson and caddie Deano Karavites said, "and he'll beat me by 15 shots."
Now, when Duval gets the call that he's in a tournament, he has to temper his excitement. He fights the urge to press. He knows he's playing well. He knows he can compete. He knows he's ready once again to play week-in, week-out on the PGA Tour … it just hasn't worked out, yet.
On Thursday, Duval shot a 4-under 68 to sit in a tie for 11th, six shots off the early lead at the Zurich Classic. It was just his seventh sub-70 score in his last 75 rounds. It was only his second bogey-free round in the past three years, his first since a 2-under 69 at the 2012 John Deere.
Yes, we have seen similar bursts of good form in the past few months. The opening 67 last fall in Mexico. The second-round 68 at Pebble. And Duval has made similar remarks recently – that he's thisclose, that all he needs is a few more opportunities. Only this time, the former world No. 1 truly believes it.
"Looking back, I wasn't physically equipped. My game wasn't good enough," he said. "I was a little delusional about how I was playing. Now I'm not delusional about it."
So can he win this golf tournament? Can he win for the first time in 13 years?
"I'm here to tell you stranger things have happened," he said, smiling. "I'm hitting the ball well enough to do it."
Duval hasn't played a tournament in four weeks (Bay Hill). He attempted to Monday qualify in San Antonio but fell one shot shy. He had another four weeks off between Pebble and Puerto Rico. "It's a great challenge," he said, and it's the biggest reason why he has four missed cuts in six starts, only $40,479 in earnings. In all, he has missed 21 of his last 27 cuts. He has fallen to No. 1,099 in the world.
After this week, his only upcoming tournament is the St. Jude Classic, 42 days away. His only hope for more reps is a top 10 this week, or for some tournament director to be impressed by his form, his dedication, his story.
"He's not taking it for granted as much anymore," said Karavites, his stepson/caddie. "He knows how well he's hitting it. He just wants to be back out here. He really wants it."
Update: David had a second round of 69 and qualified for the final 2 days. He shot 70 on Saturday to lie in joint 20th place on 9 under so a special last round could see him make a top 10 finish and entry into more tournaments on a regular basis.  Com'on DD I'm rooting for you.