Irish professional golf might be enduring a mini-crisis, with four European Tour regulars losing their cards at the Q-School, but there's some good news on the horizon with West Waterford's Seamus Power blazing a trail to the PGA Tour.
The 27-year-old cut his teeth in Ireland, battling Rory McIlroy and Shane Lowry for the top prizes and rubbing shoulders with them as an international team-mate at Boys, Youths and Senior level.
Now he looks set to take a major step towards winning a place on the megabucks US Tour following one of the hottest mini tour seasons on record.
If all goes well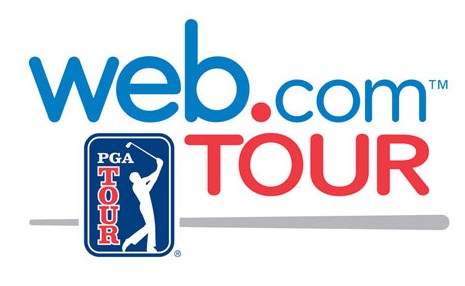 at the Final Stage of the Web.com Q-School, which tees off at PGA National in West Palm Beach next week, it won't be long before the three-time former Irish Youths champion is rubbing shoulders with McIlroy on the PGA Tour.
"That's the plan," says Power, who is a graduate of East Tennessee State University (ETSU) and, arguably, the hottest player on the US mini tour scene this year.
He cruised into the Final Stage at PGA National by winning his second stage qualifier at Plantation Preserve Golf Course & Club in Florida by five strokes.
That was nothing unusual for Power this season, where he's been burning it up regularly on the eGolf Professional Tour, a mini tour based mainly in his adopted North Carolina.
"It's definitely the most consistent I've ever played," Power said, during a season that has brought him two wins and nine Top-10s from 15 starts going into this week's season-ending eGolf Tour Championship at Hilton Head tomorrow.
"I've played well in the past, but not for this extended period of time. I've been working the last couple of years on consistency and being able to have a good week when you're not playing your best, so that has been paying off."
It's been paying off financially for Power, who tops the eGolf Professional Tour's money list with more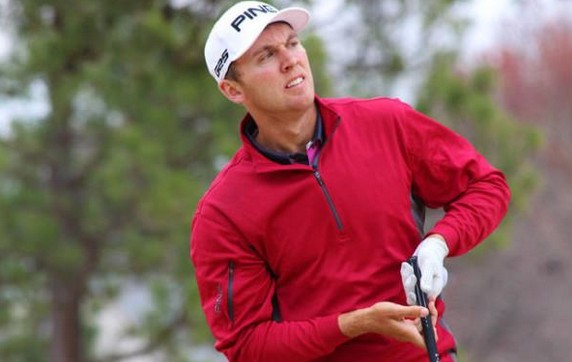 than $78,000 (€62,566) this season and he's looking to grab win number three in the Tour Championship at the Robert Cupp and Arthur Hills courses at Hilton Head so he can go to Q-School with an extra spring in his step.
While many Irish players have excelled at US colleges, few have had much success in the professional game Stateside since former Walker Cup players Richie Coughlan and Keith Nolan won their PGA Tour cards in the late 1990s.
But Power looks like being the first of the new breed to make the American Dream a reality.
"I finished college in 2010, went home for the rest of the year to get my visa and stuff figured out and then I came back and moved to Charlotte at the end of 2010," Power says. "I had a cousin here, and I've been here ever since. I love it over here."
At one stage during the year, he posted 20 straight rounds in the 60s. In fact, with just one event to go he's broken 70 34 times in 52 rounds, averaging 68.9 and racking up six eagles and 242 birdies. His secret? A more consistent game and more experience.
"The last couple of years I have learned a lot from playing," Power says. "I changed coaches during the last off season and that's been a huge help. I've been working hard on the physical aspect and everything there is much, much better. You learn a little bit more, you work hard and it starts clicking."
Charlotte area PGA coach Ken Guilford has transformed Power's game and given him some simple keys that have worked wonders.
"I drove the ball much better this year and more consistently and I wasn't in nearly as much trouble. I have always been lucky enough to hit it pretty long so when I drive it in the fairway I am usually going to be in good shape and I can make things happen from there."
Winning the Tour Championship and Web.com Q-School are Power's next goals and he's thoroughly enjoying his new-found confidence after suffering some early reverses in his bid to make it to the tour.
"Last year I played terrible at First Stage but the year before I was on the mark going into the final round and shot even in the final round and missed by a couple. Then the year before that I was cruising. With 14 holes to go I was three or four inside the number and had a bad finish and ended up missing by one. That's brutal.
"I birdied the last hole to get to what I thought was going to squeeze me through on the number and then I get in and hear that Rich Beem had birdied the last three holes and I missed out by one.
"That's a real killer. You don't forget those too quickly."
The Web.com Tour has been a breeding ground for new stars in recent years and with many of them hailing from the
eGolf Professional Tour, Power is hoping he'll be the next one to make the leap from paying out $1,100 (€883) a week to compete on a mini tour to playing for big bucks.
"Jason Kokrak's been on tour the last three years," he says. "Brian Harman won on tour this year, Chesson Hadley won on tour this year… Scott Stallings, Hudson Swafford I played with. Tony Finau.
"It's great to see those guys have done it and it makes you want it even more yourself.
"The entry fee is $1,110 (€891) every week so in a sense you are playing for your own money. But expenses after that are low because most of the tournaments have host housing, so you are not staying in hotels and you can drive to events.
"You are talking about $1,200 (€963) and $1,400 (€1,123) a week in expenses, so if you make the cut you are breaking even. If you pick up a win or some high finishes, those are the weeks you make count.
"I wouldn't be doing this if I didn't want to get to the PGA Tour. That's where you want to be and that's where I am aiming to go. Web.com is going to be a stepping stone but I can make things a little easier for myself if I can play well at Q-School."
Power didn't need to see his eGolf brethren make the grade to motivate himself, having grown up battling McIlroy and Lowry at home.
"I remember Rory was 11 when I saw him first, ripping high draws with Mizuno blades," he says with a chuckle, recalling how McIlroy eventually turned down an offer from ETSU.
"Shane came along a little later to the scene, but I got to play quite a lot of golf with Rory and you always knew he was going to be special. So far he's exceeded any normal expectations, though probably not his own."
While the top-45 is a must for Power at next week's Q-School if he's to have a healthy schedule, he knows the higher he finishes, the more starts he will get on a tour that feeds 50 players to the PGA Tour every year.
"The system over here is great once you get your foot in the door," he says. "It is harder to get off tour here than it is to get on. If you have your PGA Tour card and you play badly you are going to be in the Web.com playoffs and if you play well in one of those four tournaments you are going to be back on the PGA Tour again. If not, you have a full Web.com card.
"The system is designed for the guys who have status, so you have got to get your foot in.
"It's brutally tough in Europe and the Challenge Tour is expensive to play plus the prize money isn't fantastic.
Power has ambitions of his own and having survived so far on his skill and a €10,000 annual grant from the Team Ireland Golf Trust, he may yet get his chance to cash in on that American Dream.
"I've been very fortunate to get funding from the Team Ireland Golf Trust," he says. "To get €10,000 at the start of the year is a huge boost because if you get off to a slow start, you can go through a lot of your own money.
"But knowing you have at least that it's like a security blanket over the last couple of years and I can't thank them enough for it."
He'd jump at the chance to play the Irish Open at Royal County Down next year but admits he's not losing any sleep over it.
"My theory is that if you are not qualified, you can't have any hard feelings," he says. "You have to play well enough and then you will get into all those things. I'd drop everything to come home and play in my national Open but my focus in on the US right now."