OH HENRIK, how could you? It is bad enough that Henrik Stenson has announced his defection to the Saudi-backed LIV Series. It is a hundred times worse that he has done so after being named as captain of Europe's Ryder Cup team.
Ryder Cup Europe confirmed the news with a brief statement that simply confirmed what we all already knew: "Ryder Cup Europe today confirms that Henrik Stenson's tenure as captain of Team Europe for the 2023 Ryder Cup at Marco Simone Golf and Country Club in Rome, Italy from September 25-October 1, 2023 has been brought to an end with immediate effect.
"In light of decisions made by Henrik in relation to his personal circumstances, it has become clear that he will not be able to fulfill certain contractual obligations to Ryder Cup Europe that he had committed to prior to his announcement as Captain on Tuesday March 15, 2022, and it is therefore not possible for him to continue in the role of Captain.
"Confirmation of the new 2023 European Ryder Cup Captain will be made in due course. Ryder Cup Europe will be making no further comment on any aspect of the process until that time."
The Swede's announcement has thrown Europe's preparation into chaos. Earlier this year he told the media that he had no intention of defecting but apparently money talks louder than words for the man who thrilled us every step of the way when he saw off Phil Mickelson to win The Open at Troon in 2016.
The most unedifying element of this is that Greg Norman and his cohorts have targeted a golfer whose game has fallen off a cliff in recent times and have done so because they knew that it would stir up a massive hornets' nest.
In terms of his drawing power as a player there is not a single good reason for paying him a fortune to join them. He has been targeted purely and simply because he had been named as Ryder Cup captain and his defection is certain to attract a huge amount of publicity.
At a time when Norman and Co need to be looking for some positive media attention they will surely understand that is the last thing on earth they are going to get after this coup.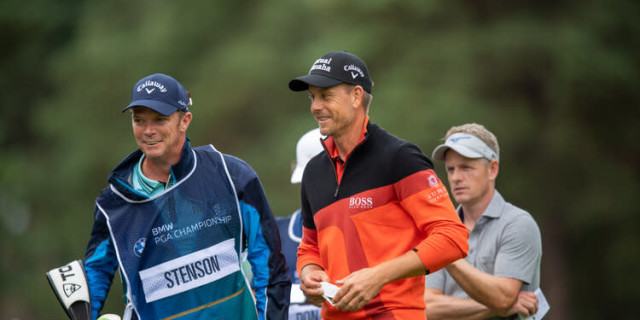 (Image Credit: Kevin Diss Photography)
What is not widely known is that a Ryder Cup captain signs a contract – we can safely assume that Stenson has been reassured that the Saudis will foot his legal bills should Ryder Cup Europe opt to sue him for breach of contract. However, in this day and age contracts hardly seem to be worth the paper they are written on.
I have to say that the powers-that-be should have seen this coming.
Stenson lost a fortune when he fell victim to Allen Stanford's Ponzi scheme in 2010 and had to work hard to get back on his feet. Despite all his on-course success, it is widely believed that the Swede is not as comfortably off as he should be, so he was always going to be vulnerable to an approach.
He was named as Ryder Cup captain in March, presumably after giving assurances that he would be remaining loyal to the DP World Tour, but he had been linked with LIV Golf for months.
A number of LIV players were booed at The Open but I have to believe that the resentment felt towards them will be as nothing when compared with the vitriol that may be coming Stenson's way. For the sake of his own well-being, I sincerely hope that he has thought this through.
Attention will now turn to the identity of his successor, with Paul Lawrie and Luke Donald emerging as the two front-runners. But don't rule out a surprise selection, such as Paul McGinley or Padraig Harrington.